Screenshots and videos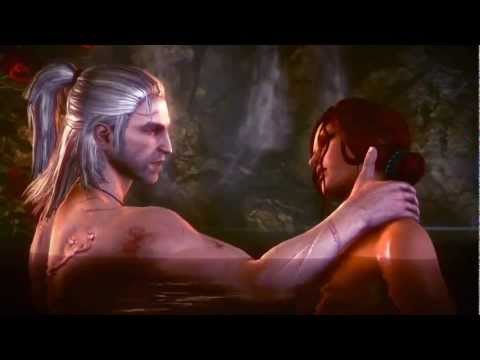 Reviews
Gorgeous, ambitious, and not afraid to kill you dead, The Witcher 2 can be a harsh mistress. This dark, unique world is so well realized and populated with interesting characters that it's easy to lose yourself in its environs.
Game Informer
The Witcher 2 is alternately offensive and endearing, grimy and gorgeous, and never ceases to surprise. It's one of the great titles of 2011, and one of the best role-playing games in years.
IGN
With its immersive world setting, nuanced choices that aren't clear cut good or evil, and large number of quests to eat up all your free time (and more!), Witcher 2 has become the game to beat in the RPG market.
Ten Ton Hammer
Rate this product
The Witcher 2: Assassins of Kings Enhanced Edition
Add an opinion about the product: The Witcher 2: Assassins of Kings
Thank you for adding review
Date

(newest to oldest)

Date

(oldest to newest)

Rating

(highest to lowest)

Rating

(lowest to highest)
Description
Enjoy a captivating story, dynamic combat system and beautiful graphics in the second installment in the RPG saga about the Witcher, Geralt of Rivia.


The player is Geralt of Rivia, a professional monster slayer, a witcher. Entangled in the political turmoil that engulfed Temeria, Geralt helped quell the rebellion of the Order of the Flaming Rose. Soon after, he saved King Foltest's life when the monarch was attacked by a witcher-like assassin. He continues to protect the king, serving as his bodyguard as Foltest strives to bring peace to his kingdom. The Order's last bastions have yielded to the royal army, yet one more task remains - the Baroness La Valette announced her secession from the realm, and her fortress must be taken. A month after the attempted assassination, Foltest's armies stand at the gates of La Valette Castle, preparing for a final assault. Still at Foltest's side, Geralt is among them, unable to begin his personal quest to discover the mysterious assassin's origin and identity…
Thanks to the new, ultra-modern REDengine, The Witcher 2: Assassins of Kings features both beautiful graphics and sophisticated in-game mechanics, drawing players into the most lively and believable world ever created in a video game.
Defining new standards for realistic, non-linear game narration, The Witcher 2 spins a mature, thought-provoking tale to produce one of the most complex and unique RPGs ever released on PC. In addition to its epic story, the game features a complex combat system that uniquely combines dynamic action and tactical depth.
Enhanced Edition features:
Compared to the initial award winning PC release, the Enhanced Edition features lots of new and exciting content:
Additional hours of gameplay: New major adventures set in previously unseen locations, expanding the story and introducing new characters, mysteries and monsters.
New Game Introduction and cinematics: All new animations and cut scenes, including a new, three and a half minute pre-rendered cinematic depicting the assassination of King Demavend of Aedirn.
BAFTA Award winner and Academy Award nominee Tomasz Baginski brings this key historical event to life, setting the stage for the story told in The Witcher 2.
All of the up-to-date DLC and improvements introduced in the 2.0 version of the PC game, including:


Arena Mode – an arcade mode that allows players to fight against endless waves of enemies and test their combat skills.
Players can share their results with their friends by uploading high scores to the forums or to Facebook .
A new, extensive tutorial system - allows gamers to be gradually and smoothly immersed in the game world and Geralt's
adventures.
Dark Mode – a difficulty level designed for hardcore players, with unique dark-themed items. At this difficulty level, even
greater emphasis is placed on battle preparation, defensive maneuvers and opportunistic attacking.

Official soundtrack in MP3 format.
World Map - A map of the game's world.
Quest Handbook - The Witcher 2 quest handbook for both novice and experienced role-playing fans.
Game Manual - A rulebook and interface explanation to help you get started.
Digital Comic Book - Reasons of state comic book
Overview
Genre:
Works on:
Windows, Mac OS X, Linux
Languages:
English, French, German, Polish, Russian
Text only:
Czech, Hungarian, Japanese, Spanish, Traditional Chinese, Turkish
Features:
Released:
April 16, 2012
Size:
17.9 GB
Company:
CD PROJEKT RED
CD PROJEKT RED
Rating:
PEGI: 18 (Violence, Bad Language); ESRB: M (Blood and Gore, Intense Violence, Nudity, Strong Language, Strong Sexual Content, Use of Drugs); USK: 16
SYSTEM REQUIREMENTS
Operating system:
Windows XP/Vista/7
Processor:
Intel 2.2 GHz Dual-Core or AMD 2.5 GHz Dual-Core
RAM:
1.5 GB (Win XP), 2GB (Win Vista/Win 7)
Graphics cards:
GeForce 8800 (512 MB) or Radeon HD3850 (512 MB). Resolution: 1280x720.
Additional information:
GOG.com activation