Screenshots and videos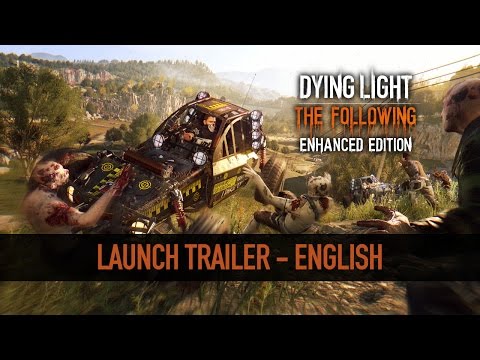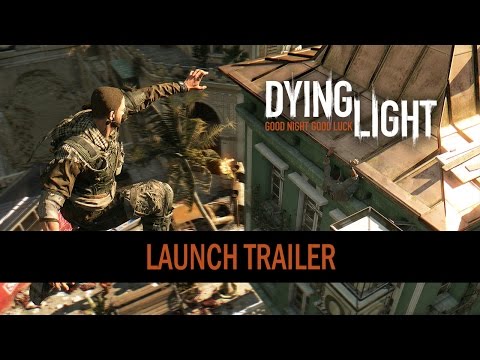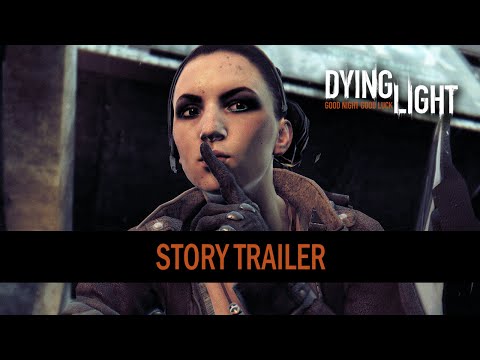 Reviews
The Following was larger than I expected, and it maintains a high level of quality throughout.
Destructoid
Beginning as a furtive, desperate survival-horror experience, Dying Light gradually and gratifyingly evolves into a fast, hyper-violent celebration of vertical freedom and zombie destruction.
IGN
Dying Light is a terrifying open-world zombie game with an excellent story, intent on scaring the living hell out of you.
ICXM
Rate this product
Dying Light: The Following - Enhanced Edition
Enhanced Edition
Add an opinion about the product: Dying Light: The Following - Enhanced Edition
Thank you for adding review
Date

(newest to oldest)

Date

(oldest to newest)

Rating

(highest to lowest)

Rating

(lowest to highest)
Features
Vast Open World
Traverse an extensive world plunged into chaos and destruction. In this diverse environment, you'll fight for survival against numerous kinds of enemies since the infected are not the only threat: facing down other desperate humans is often the only way to get precious supplies.
Night Changes the Rules
In daylight you explore the city searching for supplies and weapons. After nightfall, though, this infected world undergoes a dramatic transformation that gives the gameplay a new dimension. You, a hunter by day, become prey. The infected grow in strength, but something even more sinister looms in the darkness to begin its hunt.
Parkour Style Movement
Whether you hunt or escape the hunters, you can move around the city with ease and speed. Jump between rooftops, climb walls, and attack your foes from above. Dying Light gives players a freedom of movement never seen in open world games before.
4-Player Co-Op
Cooperate with other players in the extreme conditions of a zombie apocalypse. Show your individuality and customize your character with dozens of unique outfits.
Asymmetric Multiplayer
Your game can be invaded by the Night Hunter, a human-controlled, extremely powerful enemy. Join forces with other players to repel the invasion or go one-on-one with Harran's worst nightmare. Available also in Dying Light: The Following.
Description
Dying Light: The Following - Enhanced Edition takes parkour-fueled zombie survival to a whole new level.


Enjoy the definitive Dying Light experience with the brand-new Legend system, improved visuals, major gameplay enhancements, and more. This package comes with a year's worth of bonus content, including Be the Zombie, Cuisine & Cargo, Ultimate Survivor Bundle, and The Bozak Horde. Last but not least, travel beyond the walls of Harran to discover a vast, dangerous new region in Dying Light: The Following – a massive story-based expansion that brings mysterious characters, deadly new weapons, unexpected quests, and fully customizable and drivable dirt buggies.

Dying Light is a first-person, action survival game set in a vast open world. Roam a city devastated by a mysterious epidemic, scavenging for supplies and crafting weapons to help defeat the hordes of flesh-hungry enemies the plague has created. At night, beware the Infected as they grow in strength and even more lethal nocturnal predators leave their nests to feed on their prey.
Overview
Genre:
Works on:
Windows, Mac OS X, Linux
Languages:
English, French, German, Italian, Polish, Portuguese-Brazil, Spanish
Text only:
Dutch
Features:
Released:
January 26, 2015
Size:
40 GB
Company:
Rating:
PEGI: 18+
SYSTEM REQUIREMENTS
Operating system:
Windows® 7 64-bit / Windows® 8 64-bit / Windows® 8.1 64-bit / macOS Sierra 10.12.1 / Ubuntu 14.04 64-bit
Processor:
Intel® Core™ i5-2500 @3.3 GHz, AMD FX-8320 @3.5 GHz (Windows, Linux) / Intel® Core™ i5 @3.20GHz (Mac OS X)
Graphics cards:
NVIDIA® GeForce® GTX 560, AMD Radeon™ HD 6870 (1GB VRAM) (Windows, Linux) / AMD Radeon™ R9 M370X (2GB VRAM) (Mac OS X)
Additional information:
Steam DRM