Screenshots and videos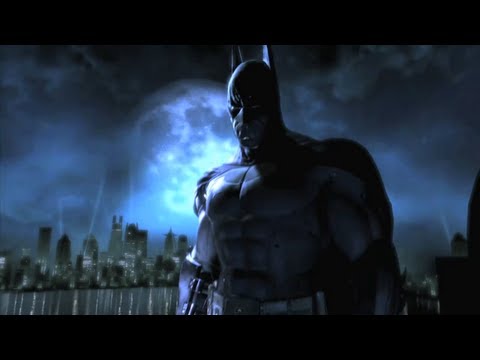 Reviews
Everything about this game - the impressive visuals, stirring soundtrack, superb voice acting, fiendish puzzles, hard-hitting combat - feels like it has been lovingly crafted by a development team that's both knowledgeable and passionate about the source material.
GameSpot
Rate this product
Batman: Arkham Asylum
Add an opinion about the product: Batman: Arkham Asylum - Game of the Year Edition
Thank you for adding review
Date

(newest to oldest)

Date

(oldest to newest)

Rating

(highest to lowest)

Rating

(lowest to highest)
Description
Experience what it's like to be Batman and face off against Gotham's greatest villians. Explore every inch of Arkham Asylum and roam freely on the infamous island.


Critically acclaimed Batman: Arkham Asylum returns with a remastered Game of the Year Edition, featuring 4 extra Challenge Maps. The additional Challenge Maps are Crime Alley; Scarecrow Nightmare; Totally Insane and Nocturnal Hunter (both from the Insane Night Map Pack).
Utilize the unique FreeFlow™ combat system to chain together unlimited combos seamlessly and battle with huge groups of The Joker's henchmen in brutal melee brawls
Investigate as Batman, the WORLD'S GREATEST DETECTIVE, by solving intricate puzzles with the help of cutting edge forensic tools including x-ray scanning, fingerprint scans, 'Amido Black' spray and a pheromone tracker
Face off against Gotham's greatest villains including The Joker, HARLEY QUINN, POISON IVY and KILLER CROC
Become the Invisible Predator™ with Batman's fear takedowns and unique vantage point system to move without being seen and hunt enemies
Choose multiple takedown methods, including swooping from the sky and smashing through walls
Explore every inch of Arkham Asylum and roam freely on the infamous island, presented for the first time ever in its gritty and realistic entirety
Experience what it's like to be BATMAN using BATARANGS, explosive gel aerosol, The Batclaw, sonar resonator and the line launcher
Unlock more secrets by completing hidden challenges in the world and develop and customize equipment by earning experience points
Enjoy complete superhero freedom in the environment with the use of Batman's grapnel gun to get to any place you can see, jump from any height and glide in any direction
Overview
Genre:
Works on:
Windows
Languages:
English
Text only:
French, German, Italian, Spanish
Features:
Released:
March 26, 2010
Size:
8 GB
Company:
Rocksteady Studios
Warner Bros. Interactive Entertainment
Rating:
PEGI: 16 (Violence); ESRB: T (Alcohol Reference, Blood, Mild Language, Suggestive Themes, Use of Tobacco, Violence); USK: 16
SYSTEM REQUIREMENTS
Operating system:
Vista/XP
Processor:
3Ghz Intel or AMD or any Dual Core
Graphics cards:
PCI Express SM3 NVidia 6600/ ATI 1300
Additional information:
Steam DRM